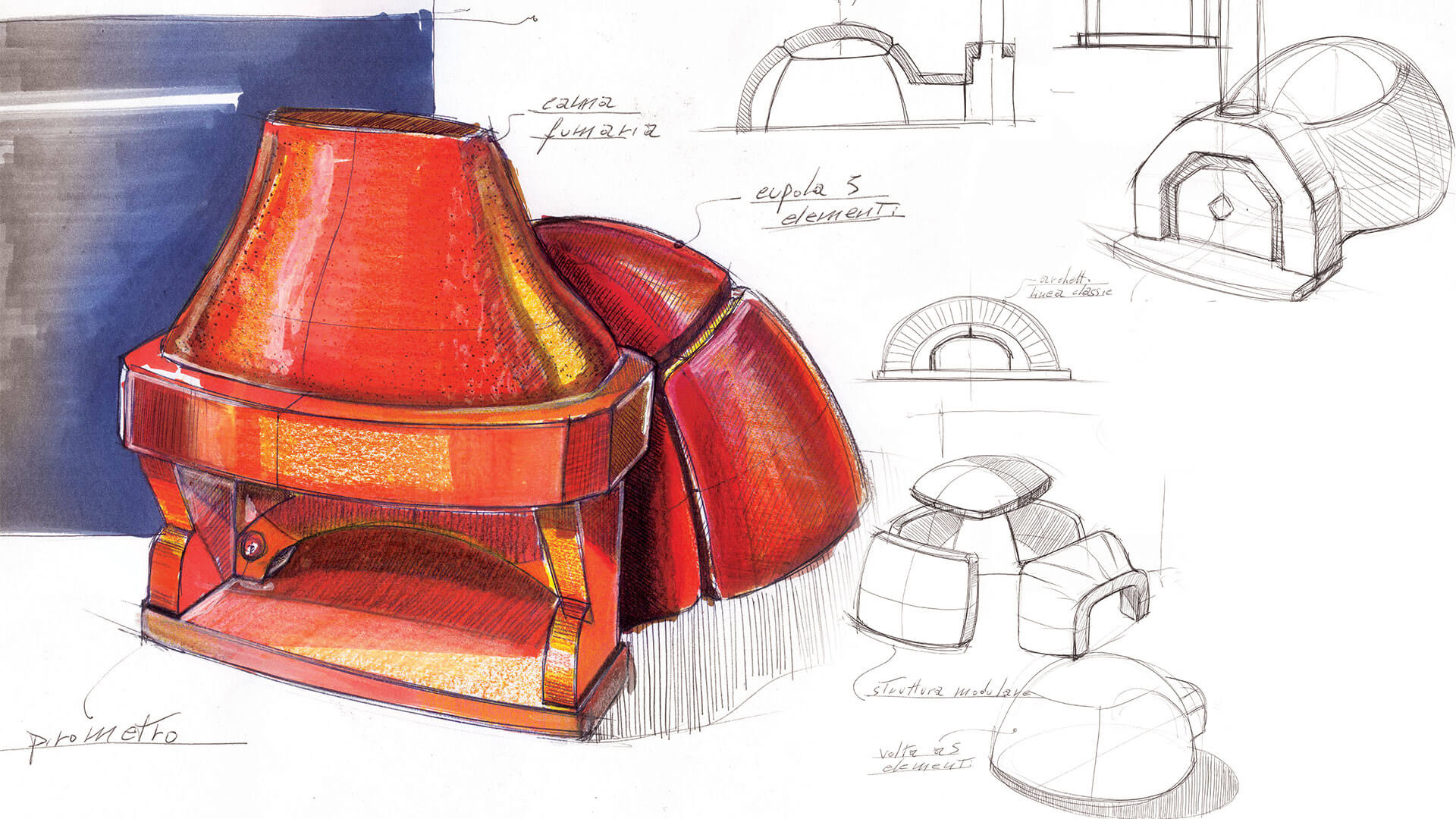 The traditional range includes all type of refractory wood-fired ovens and is designed for those who want to stay true to a classic design without forgoing the benefits of Alfa Forni innovation and technology. By using refractory materials such as "cotto" shaped by hand by our craftsmen, these ovens will surely stand the test of time.
They are static, sturdy ovens, made to measure if you choose a Special or ready to use if you opt for a Napoli.
The oven floor and dome are made of refractory material allowing a uniform and constant heat for several hours on end even when the oven is off. Their outstanding cooking performances make them the best choice for restaurants as well as pizzerias with high customer turnout. The Special Pizzeria is also available with a 34 kW gas burner and you can check the cooking temperature through its wide cast-iron mouth thus avoiding any heat loss. The higher-than- normal and perfectly spherical dome enhances a more even heat distribution inside the oven.
Alfa Forni offers a wide array of professional ovens for cooking with wood, gas or grill. All lines of Hybrid, Compact Flame or traditional ovens guarantee high performance coupled with unique design resulting from the application of continuous innovation processes with the purpose to provide the best solutions for professionals.
Showing the single result