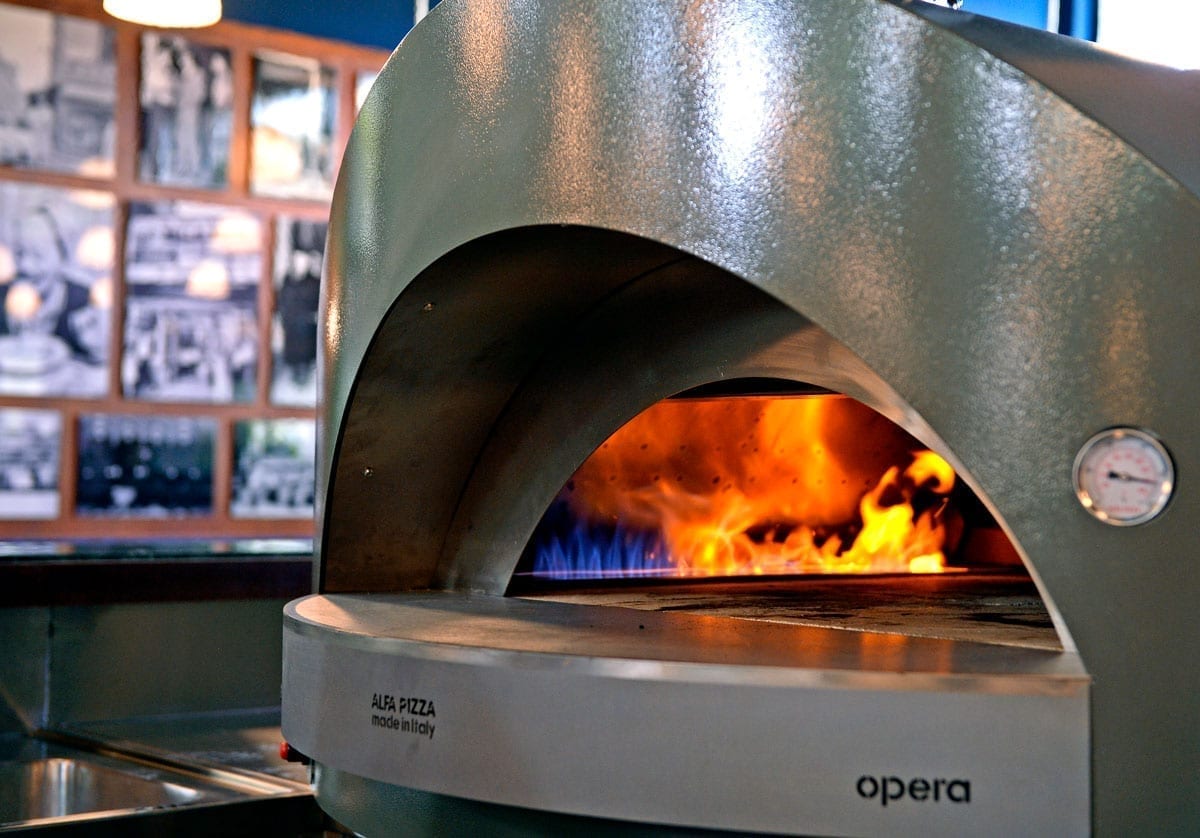 The Alfa line of hybrid wood and gas-fired ovens includes high-performing appliances that suit perfectly to indoor or outdoor locations. Easy to use and with a huge visual impact, from the compact Quattro Pro, perfect for food trucks or catering businesses, to the Opera, a small masterpiece of beauty with top-notch performances, they are quite something.
The latter, for instance, is superb for open kitchen restaurants due to a pretty unique design that allows it to blend easily into the eatery decor. It can bake up to 150 pizzas per hour at the rate of 7 pizzas simultaneously in less than 90 seconds. Wood or gas-powered with a 30 Kw burner, it can be installed straight under the hood without having to connect it to the flue.
All the Alfa Hybrid range ovens are light and easy to handle thanks to the comfortable wheels. They have a 100% stainless-steel dome, they heat and cool very quickly and most of all they afford all the versatility that a small restaurant may need.
Alfa Forni offers a wide array of professional ovens for cooking with wood, gas or grill. All lines of Hybrid, Compact Flame or traditional ovens guarantee high performance coupled with unique design resulting from the application of continuous innovation processes with the purpose to provide the best solutions for professionals.
Showing all 4 results